Will fitting my prosthesis be painful?
After the healing process, the prosthesis can be used without any problems. Wearing the artificial eye is unusual at first but painless.
Does the vitreous move with the natural eye?
The mobility of your prosthetic eye is often surprisingly good. How the overall result turns out depends primarily on the existing eye muscles.

How long does the production take?
The production of your eye prosthesis usually takes 1 hour, but it can also be significantly longer (especially for first aid).

How does the cleaning work?
Die Reinigung Ihres Kunstauges stellt keine Schwierigkeit dar: Ein einfaches Abspülen mit lauwarmem Wasser genügt, um die glatte Glasoberfläche mit den Fingern abzureiben.

Who will pay the costs?
The costs for your eye prosthesis are covered by all health insurance companies, professional associations (BGs) or orthopedic supply centers (OVSt). The co-payment is currently EUR 10.00.

Do I have to take out the prosthesis temporarily?
The prosthesis can but does not have to be removed. If the eyelids are closed, the artificial eye can remain in the eye socket for a longer period of time - even at night - thanks to its allergen-free, extremely smooth surface.

Where is my prosthesis made?
After an agreed appointment, the artificial eye will be produced in your presence in our institute over the flame and inserted after a short cooling period.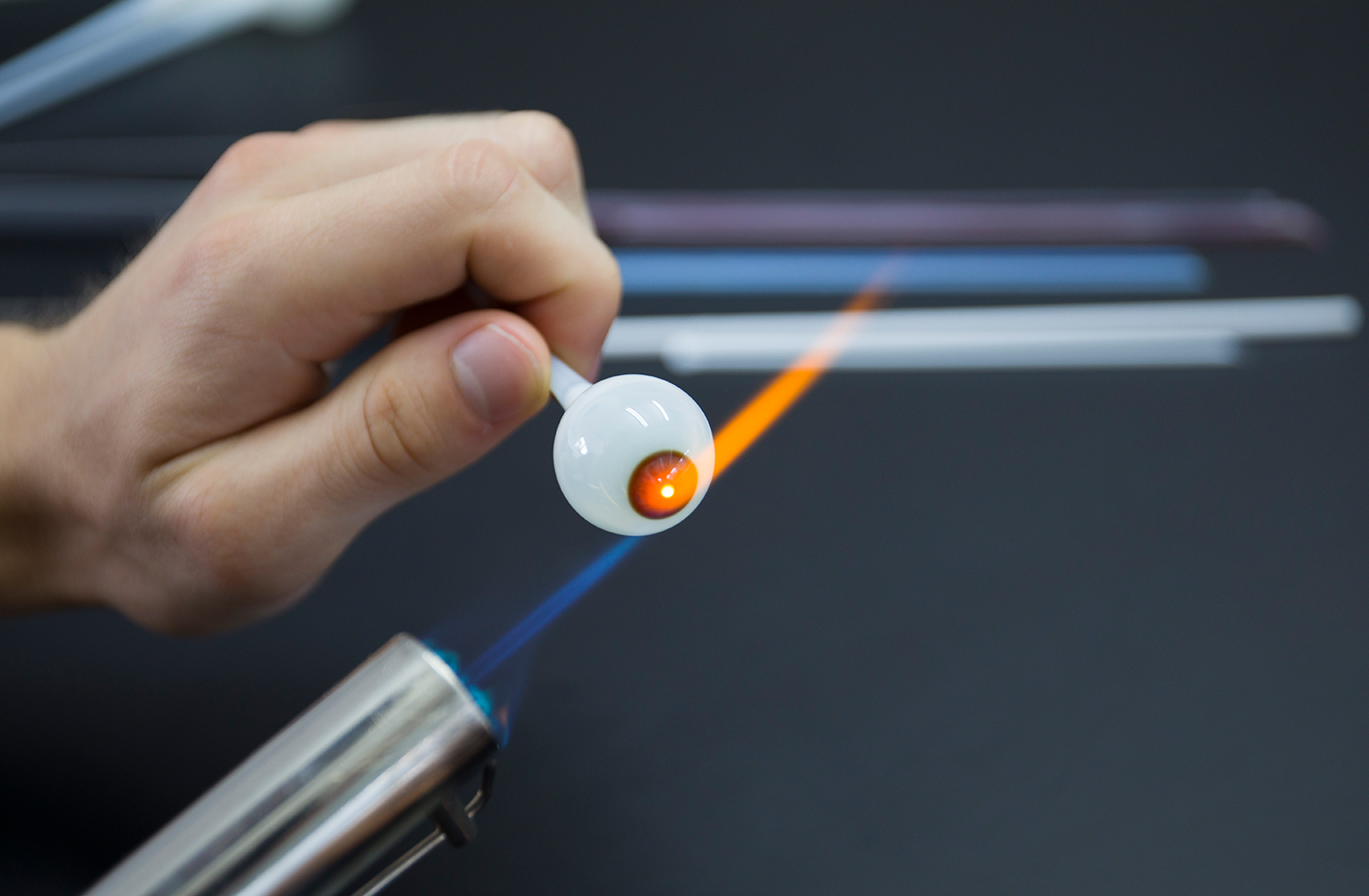 Which materials are used?
We use a special glass for your eye prosthesis. It is biocompatible, tested for your body tolerance and meets the requirements of the MPG (Medical Products Act).